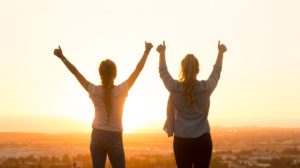 With the demands and busyness of everyday life, we can easily be distracted from focusing on our health and wellbeing. However, everything in our life, including our important relationships, depend on the condition of our mind and body. When you feel really good, you spontaneously share that energy with others around you. If you want a highly productive life with joyful relationships focus on how to best care for yourself.
I'm too busy to focus on my health
This is a very common issue that people face, so if you are in this category you are not alone! Remember, it can all start with one simple action. That action might be to walk to the shops instead of driving or starting to go to one regular yoga class a week. Just start with the least you can do and then build from there
With indulgence over the holidays, it's natural to let yourself to chill a bit more, but that can lead to self-sabotage.
Like any effective plan, one must approach success with a map to win. Start brainstorming. After you have a broad set of dreams, begin to communicate or write down what's most important and chart your course.
Take some time out so that you can really connect with your goals for the upcoming year, not just your wellness goals, but also your goals for every aspect of your life.
There's an old saying that says: "if you're too busy to meditate (do yoga, focus on your health) then you're too busy!"
Here are some handy tips to get you going:
Consider joining a supportive group that will continue motivate and push you along with reminders.
setting only one or two wellness goals. Make them small, realistic and achievable. You can always up the ante as your endurance, strength, weight, flexibility increase. Choose wellness activities YOU like.
Choose an activity that really interests and resonates with you, not the latest and/or most popular wellness fad.
Be ready to go through a break up…with your old patterns.
Every step we take to move forward is essential. With the welcome of 'the new' comes the ability to let go of the many threads of the past woven into the fabric of who we are.
Join a weekly yoga class
Start something new like a meditation course